Website Design and Development
We'll create a beautiful website to bring your business to life.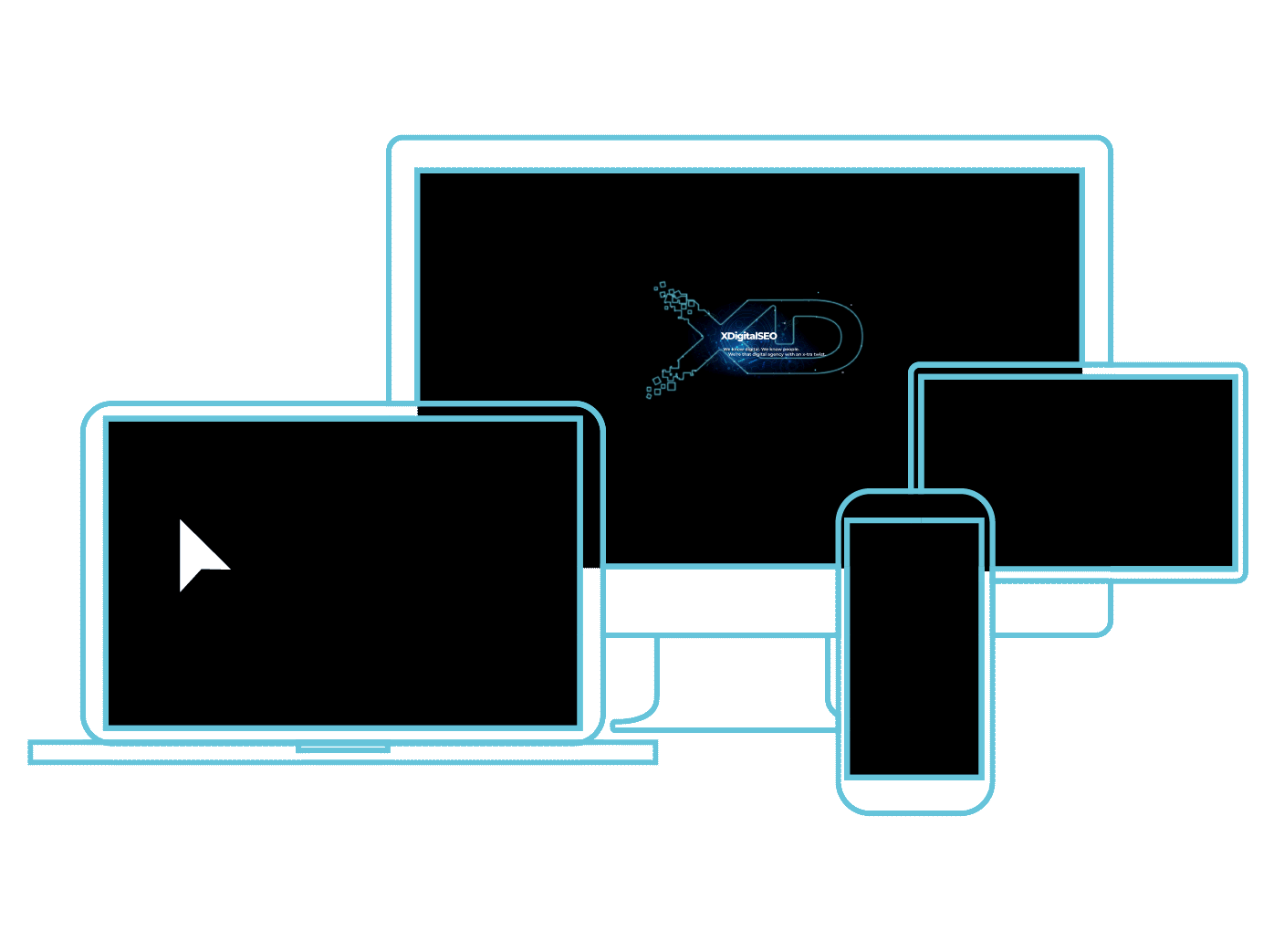 What is website design?
Website design refers to the overall look and feel when you're using a website.
It's safe to say, that if a business doesn't have a website these days, it's almost as if they don't exist. That's where we step in. We design intuitive and user-friendly websites for businesses across the world.
What is website development?
Website development refers to the overall process of putting together a website. This includes steps such as building, designing and maintaining the website. The website can be viewed on any internet browser and across a range of devices such as laptops, desktops, tablets, and mobile phones.
What makes us X-Perts at Website Design and Development?
We immerse ourselves in your brand identity
A brand needs a consistent look and feel. Whenever someone sees anything related to your brand, such as one of your adverts, they should immediately associate the look and feel with your brand. Before we even begin designing your website, we take time to truly understand your brand's identity, so that the website we create is a smooth and seamless extension of your brand.
We are strategic from start to finish
Creating a website is great. But it needs to be the 'right' website. What does that mean? We work with you to first define your business goals. We then create a website that consistently benchmarks its own performance against the goals. If we find that certain parts of the website aren't performing as intended, we can modify and adapt, to continuously reach your business goals.
We view websites as art
We are artists, first and foremost. One of our art forms happens to be website design and development. When we use visuals, graphics, words, and icons to create your website, we carefully think about how they form the bigger picture. When a website feels like a breath-taking piece of art, it resonates on a deeply emotional level with your customers.
We co-create the website together with you
Your website is something that you should own as a badge of honour. During our design process, we create website prototypes for you to interact with to give us feedback. A prototype is essentially an example of what your website will look like once it goes live. This collaborative process allows you to become part of the design team, so that you truly imbue the website with your unique vision.
We design excellent user experiences
User experience is the foundation of a great website. When people visit your website, we want them to feel comfortable, and be able to easily achieve their goal/s in an intuitive manner. When user experience is done right, a website feels natural and beautiful all at once.
We craft memorable user interfaces
User interface (UI) design is the process of designing the look and feel of a website. A good analogy is to view user experience (UX) design as the foundation of your digital product. User interface design brings the UX design to life with colors, visuals and user-friendly navigation principles.
We are WordPress experts
Our first choice website development platform is WordPress. There are multiple benefits to using WordPress:
Open source and free
WordPress CMS is open source and free which means it can be hosted on almost any web host. This gives you complete control over your site without needing to purchase a subscription. You can also edit source files to add more advanced features.
An enormous library of themes and plugins
There are over 11 000 WordPress themes on ThemeForest alone and 50 000+ WordPress plugins available on the WordPress plugin directory. This abundance of choice means that whichever feature or integration you're looking to implement on your website can be achieved quickly and at an incredibly low cost.
It's fantastic for SEO purposes
Out-of-the-box WordPress is considered to be the best CMS for search engine optimization. It gives you control over the permalink structure and meta data. It's also historically favored by search engines.
Incredible flexibility with advanced features
WordPress CMS can easily be adapted for a variety of purposes, including blogging, e-commerce (with WooCommerce), membership sites and portals, online courses, and LMS websites – to name just a few.
We utilize the correct software for you
We understand software and how to implement it to suit your specific needs. We are skilled in the following programs:
Shopping carts
Shopify, Magento, PrestaShop, and WooCommerce.
Other technologies
PHP, JavaScript, jQuery, Bootstrap, MySQL, Node.js, and MariaDB.