Domains, Hosting and Maintenance
We create digital real estate for your website, and keep it running smoothly.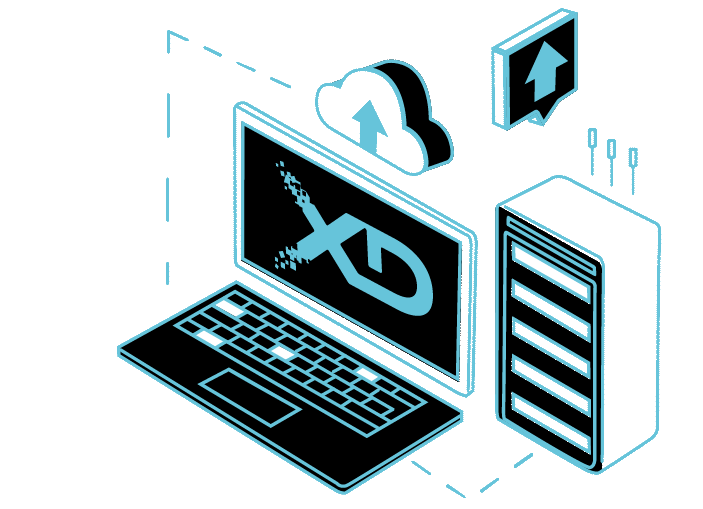 What is a domain?
A domain is like your company's address on the internet. We'll register, transfer, and manage your domain. We'll also set up your domain with the appropriate hosting and email services.
What is website hosting?
Website hosting works the exact same way as running a physical store, but you're doing it on the internet. If you have a physical store, you need to rent space in a building for the store. You'll pay a landlord money in order to rent the space. So too on the internet, there are digital landlords who own space on the internet, and rent it out to people looking to create their own website. They are the ones who are hosting your website on their server.
What is website maintenance?
Website maintenance is the process of keeping your website healthy, secure and functioning as its meant to. There are many moving parts to a website, and its important to have someone who knows how to properly maintain all those parts. This involves tasks such as uptime monitoring, malware scans, SEO audits, backing up your site, and monitoring its performance – to name just a few.
Light
Small business
1GB memory
1 vCPU
10GB storage
1TB bandwidth
Up to 20K/month estimated visits
Monthly email reports
Basic
Small to medium business
2GB memory
2 vCPU
25GB storage
2.5TB bandwidth
Up to 50K/month estimated visits
Weekly email reports
Advanced
Medium to large business
8GB memory
4 vCPU
60GB storage
10TB bandwidth
Up to 100K/month estimated visits
Daily email reports