Search Engine Optimization
Let's get your website ranking higher.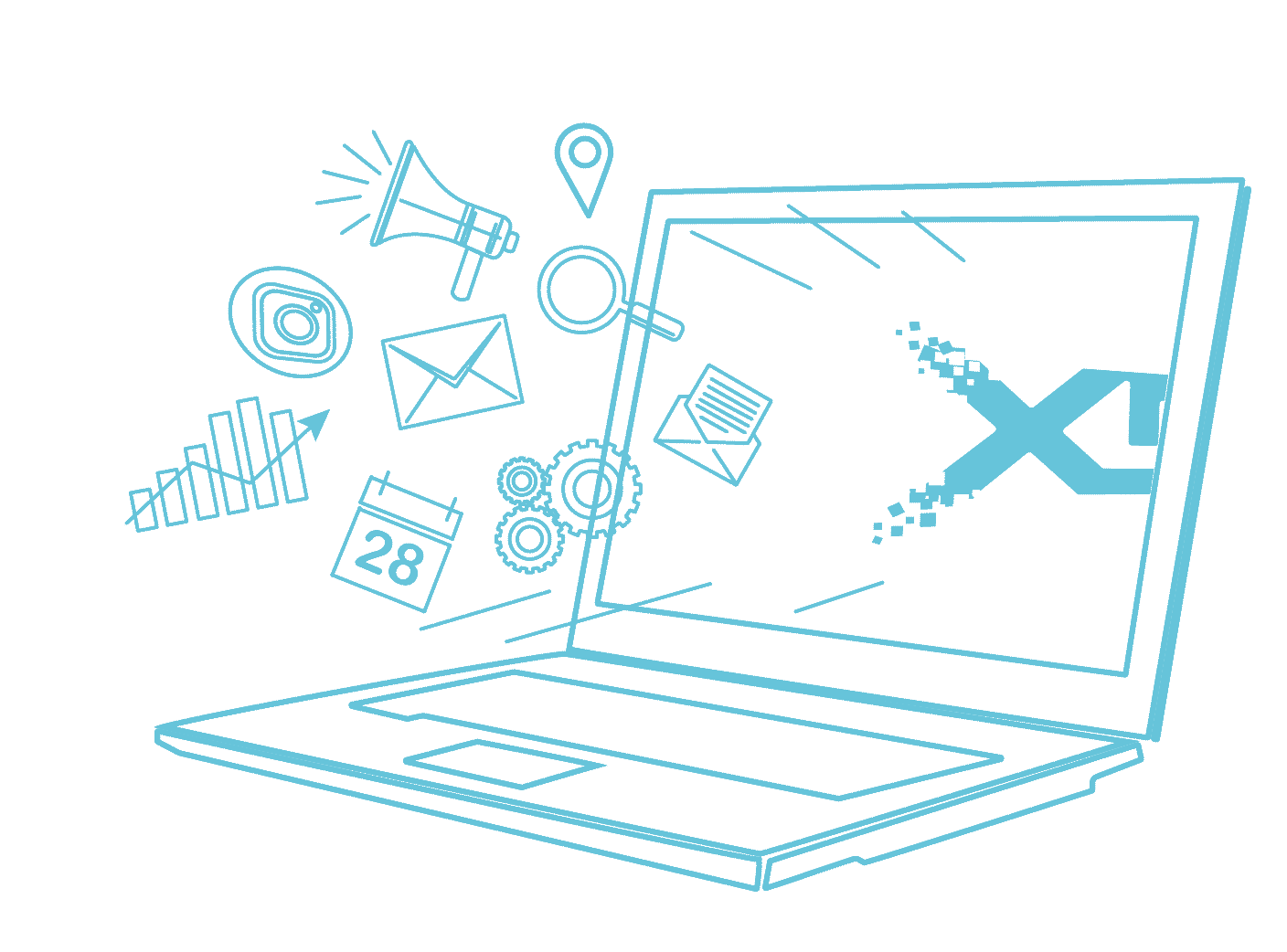 What is Search Engine Optimization?
SEO, which stands for Search Engine Optimization is a set of practices designed to improve the appearance and positioning of web pages in organic search results. A good SEO strategy helps your brand grow in many different ways. Businesses that rank higher on search engine results are identified as the leaders in their field. SEO also helps increase website traffic, which means higher-quality leads will visit your page. This will in turn help you generate more sales. In the long-term, SEO helps your brand build more credibility and achieve tremendous growth.
What makes us X-Perts at Search Engine Optimization?
X-Pert analysis
Ever heard of the tax authorities doing an audit to check that all the accounts are in order within a business?
Well, we do something similar with our SEO tools. We do a thorough audit of your digital platforms, and run them through our sophisticated SEO software to analyse what's working, and what can be improved. Organic search traffic is one of the most powerful sales and marketing channels in the digital realm. Using SEO methodologies will improve your business's online visibility. Another key benefit of ongoing analyses is to keep up to date with ever-changing algorithms used by the biggest search engines in the world, such as Google and Bing.
We focus on our relationship with you
To us, you're not just another client.
We value relationships above all else. This is what sets us apart. We make sure to sit with each and every client, and spend quality time together. SEO can sometimes feel like a lot of  technical jargon. It shouldn't be like that. Our goal is to de-mystify SEO, show how it's relevant to you, and spend time answering each and every question you have for us. When we start with a new client, we see it as a long-term relationship; one that requires patience, attention, care, and dedication.
X-perience is our middle and last name
Having worked with clients in multiple countries, across many different industries, our team is seasoned and has seen it all.
However, sometimes seasoned veterans are the ones who are most cynical, right? The beautiful thing about the team at XDigitalSEO, is that we still get as excited about every SEO project as if it were our first. This comes down to our mentality. We love what we do, and it shows in the way we conduct ourselves as SEO specialists. So whether you're starting out in the SEO world, creating your first ever website, or you're an SEO veteran like us, we get excited to help you build better websites, grow your business, increase your client base, and drive sales through the roof. And trust us – a solid SEO plan can do all of that, and more.